As your local water utility provider, we strive to keep you continually updated on all matters related to your water service. If you do not find the information you need, please contact our office and we will gladly assist you 304-745-3463!
Greater Harrison County PSD will be flushing fire hydrants in the Quiet Dell, Valley of Good Hope and Johnstown areas February 13th through February 24th from 8 am - 4 pm. The areas primarily...
ON-LINE BILL PAYMENT SERVICES ARE BACK UP AND OPERATIONAL. WE APOLOGIZE FOR ANY INCONVENIENCE THE RECENT OUTAGE HAS CAUSED.
Water service is now available on Stevens Run. Please contact our office at 304-745-3463 for more information if you reside on Stevens Run in Mount Clare.
Violation issued for 27, Monitoring, Routing (DBP), Major Failure to monitor/report Haloacetic Acids (HAA5s). Compliance period 4/1/2021 to 6/30/2021. Corrective action - we had staffing issues...
Voilation issued for 27, Monitoring , Routing failure to report Chlorine Residual with a Coliform Sample Result 8/1/21 to 8/31/21. Corrective action - Chlorine Residual was collected for the...
Violation issued for routine monitoring of lead and copper rule. Samples will be performed in accordance to requirements. Violation issued for compliance period 01/01/2020 to 12/31/2020
System exceed total Trihalomethanes at 81.00000ug/L, limit is 80.000000ug/L. Corrective action - will be doing more flushing before next sampling period. Test results were for period 7/1/21 and...
2 x 4's have been placed in ground to locate the service for you to tie into sewer line. Please do not remove these until you are connected to the line.
New bills sent out on March 5th for Coon's Run customers were ESTIMATED due to inclement weather in February.
The begin billing date for the new sewer customers in the Laurel Park area has been changed from March 1, 2021 to April 1, 2021.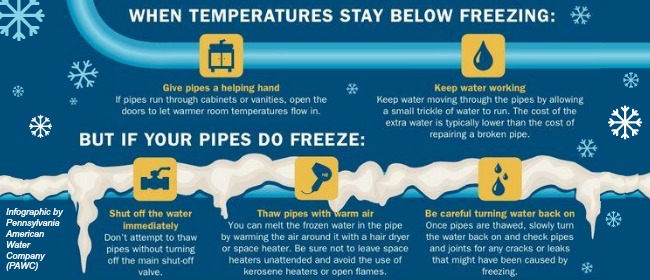 Greater Harrison County PSD can now provide customers with eBill. If you prefer to receive monthly invoice by eBill please contact our office.
For your convenience we have added a Pre-Construction Tap Application to the Greater Harrison County PSD web page under Forms & Reports tab. Go to All Forms and click on the Pre-Construction Tap...
Pool Filling adjustment forms are now being accepted. The new form with updated contact information is available on this site under Forms & Reports.
When services are disconnected due to delinquency the utility has 24 hours to reconnect the service after delinquency and reconnect fees are paid. Any payment received after 3:30 pm M-F will not...